I know, I know–I've been very lax about posting lately. I've been busy. More on that later.
I couldn't resist posting this, though. For several weeks now, I've had my Google Reader subscribed to the RSS feed for icanhascheezburger.com.
Now, I've always been of the opinion that cats are evil (especially after being owned by one for a few years). There's no denying that they make great photo opportunities, though. Combine that with funny captions in broken English and it's a recipe for hilarity also known as I Can Has Cheezburger.
I had to post this because I came across this one today which just struck my inner-geek as one of the funniest ones I've seen yet.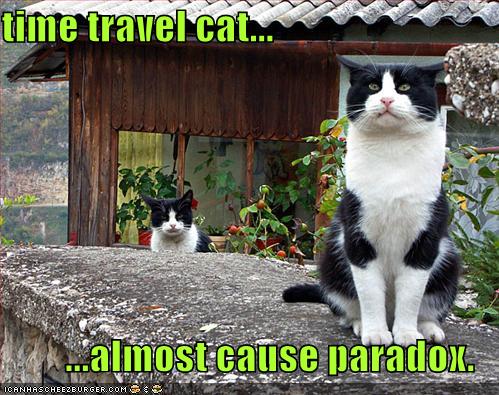 So, what are you waiting for? Go subscribe to icanhascheezburger.com and start getting a daily dose of feline humor (even if it does seem a little gay).